Beirut, Lebanon.
I feel sad. Tomorrow I am leaving and today I am meeting with people to say goodbye to them. It touches me more than I expected. I have tears in my eyes as I type. I really wish them well. I wish I could have done more. But I have a feeling I will stay in touch with a few of them and that I will come back in the future. And I feel a lot of gratitude.
Tomorrow I will fly to Cairo where I might stay at the place of friends of friends or I might have to find a place through couchsurfing.com or stay at a hostel. But I am aiming for cool people who want to hang out with me for a couple of days. Then I will fly to Baghdad and stay there for 3 weeks. The plan is to work intensely for 5 to 10 days with a group of around 20 young Iraqi's, to help them find inner strength and peace and to create strong bonds founded on honesty, respect, honor and integrity. I hope to contribute to the creation of honorable and integer leaders. The planet needs Noble Warriors everywhere but certainly in Iraq.
Partir est mourir un peu. To leave is to die a bit. And to move on is to step into the unknown. How do you call the acrobats in a trapeze act in English? I feel like that. Completely letting you of the place where I am at, completely trusting the next place will catch me and that I will do fine.
Yes, I am afraid, and yes, I feel vulnerable but I also feel totally focused. I have been giving quite a few sessions in Beirut and I feel myself sharpening every time. It feels like I am getting ready. Of course, the worst case scenario is that I will die in a car bombing or get kidnapped. But 7 million people are living in Baghdad and cannot jump on a plane every time somebody blows himself up. Just like the people in Beirut know, there is no choice than live through the war for them.
I had no intention at all to go to Baghdad. When I was preparing this trip I had coffee with a friend, photograper Marieke van der Velde, because I was curious about her ability to travel. On her Facebook page I saw photos of many exotic destinations while I was already feeling uncomfortable with the idea of going abroad alone. I wanted to know how she did it and if she had tips.
During that meeting she told me how beautiful her time in Iraq had been and said things like "if you go to Iraq than you should really…" (Meet/ do/ greet; fill in the dots). I caught myself wanting to say "no, I am not going to Iraq". In that moment I saw my fear. I also saw that this fear keeps virtually everybody from going to Baghdad and that we isolate these people with our fear. But they are real people, who go to the toilet and the bakery every day, just like you and me. I also saw that in California and Sydney you will find a quinoa eating, wheatgrass drinking, downward dogging yogis piled up on every street corner but that there will be nobody in Iraq. In the second I saw that I realized "fuck me, now I have to go". I cannot prepare a journey about warriorship and pretend I didn't see the need and the isolation. I could not write brave posts for a year knowing that deep down I was a coward who didn't have the guts to be in a place where people are desperate for even the tiniest glimpse of hope. I would be betraying everything I stand for and believe in. I rather die.
I just spent an hour with a famous Lebanese director who came to say goodbye. She is doing drama therapy in Lebanese prisons and is preparing a play in the women's prison. The Lebanese censor was making her life impossible. I have asked her before: what is the worst thing that can happen when you do it your way? She said: I will get a three-month prison sentence. I said: three months is not that bad and the heroic symbolism of being thrown in prison while trying to heal and honor victims of an unjust system is too powerful to walk away from; do it your way. I just asked her: what are you going to do? She said: I am going to do it my way. Will you visit me in prison if shit goes wrong?
This is how we roll! Yallah!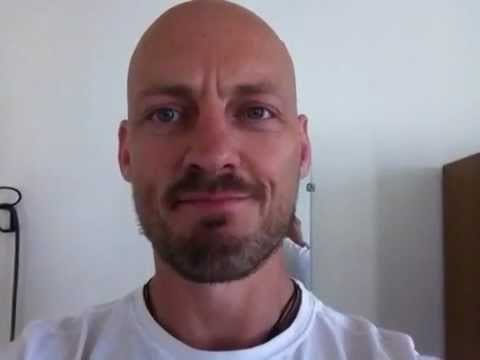 Do you appreciate what I am doing? Please support me and my journey by recommending and sharing my posts on Facebook. It is such a small effort and really important (let me explain). And please consider making a financial, moral or relational contribution. Your help means a lot.