Leh, India.
Whoop whoop! I did it! I booked a plane ticket to Dharamsala and will fly tomorrow morning. It will be a true leap of faith and I feel really confident about it so now we can really find out if gut feeling means something or not.
A couple of days ago I felt strongly that I wanted a period of practice. I have never done a Vipassana retreat because I have some resistance against all the restrictions they bring up. Also, there is no living teacher. Students watch video taped conversations with Goenka, the founder of the contemporary Vipassana schools (or better: the holder of his particular lineage). In his lineage there is a very strong emphasis on many hours of daily meditation and strict silence. No word will be spoken for 10 days. This is something I appreciate and admire. But I used to dislike the fact that 'any other types of meditation than Vipassana' are forbidden. But I am ready to step over my resistance. A friend of mine said today: there is no other guru then the sadhguru: the real teacher is the teacher within. I would like to spend time with him.
Today I spent working: preparing my visit to Hong Kong. I hope to do there a couple of paid jobs too so I can finance my second half of my journey. Doing the preparation is very nice because I have friends who are helping me from The Netherlands and from Hong Kong. When I emailed a woman who was brought to my awareness by a friend in Holland it turned out that she was already talking to my friend in Hong Kong. Feels like a buzz going on. I am excited. I would love to be really busy in such a busy city. Also: I would love to make a good impression and deliver something good. That is one of the reasons I hope to arrive clear and rested.
My hiking buddies are all leaving Leh. I didn't know what to do myself. One of them took a bus to Shrinagar, another will go back to his university in Bangalore and the third one will go to Dharamsala. I was invited to both Shrinagar and Dharamsala. I was temped to go with but I didn't feel like wasting time on transportation and leisure.
This afternoon I Googled 'Vipassana India' and the search results showed a link 'top 5 Vipassana retreat centers'. Not this is right up the sleeve of somebody who needs to have the idea he makes the best decision and panics when he has too much options: me. And guess what? The first 3 where way too far away but number 4 was in Dharamsala and their next retreat starts on the 15th. This is also where the Dalai Lama lives, by the way. There was still room in the plane and 30 minutes later I had the ticket.
There is a catch. The retreat is fully booked. But I will go there and trust that somebody who made a reservation will not show up to give his place to me. Also it will mean that I am out of communication and that all the preparations for Hong Kong and Delhi (yeah, looks there will be a workshop in Delhi too) are basically in the hands of God and His/ my helpers.
To be honest: I love this. I love it to put everything on the line. When I have too much time to think I can worry and be scared and nervous. But when I see an opportunity that asks for a combination of luck, courage, speed and decisiveness then I can move very quickly. If this is meant to be then the workshops will work out fine. And if I can't get into the retreat I will have time to prepare normally and I will do nice things too.
Today during lunch I felt so strong. I just know I am onto something good. Things will work out even if i am challenged from time to time. I feel invincible, unstoppable. A friend send me a song that reminded her of me. The song is about somebody who is tracing down the truth and unwilling to play along with the mass theatre of ignorance. There is something sad about the song. It says that historically this kind of people used to be killed for its message but nowadays he will just be ignored and silenced. Well, this might be true but I am not giving up, not for a long time. We shall see what it takes to break me and if I can be broken.
When I was waiting for my food I fell into meditation. A mantra came to me. It is not so subtle. This is it: just shut the fuck up and listen. This is meditation in a nutshell: stop the useless babble and listen to what is going on, inside and outside. We miss so much because of the voices of self criticism, self consciousness, judgment and rejection. Our whole life passes by and we miss it. Just shut the fuck up and listen. I love it that my sadhguru is so blunt. I think I got it.
Here the video of me in the sand storm, the moment I decided that although nature is awesome I will will aim for meditation (I hope you can hear anything I say).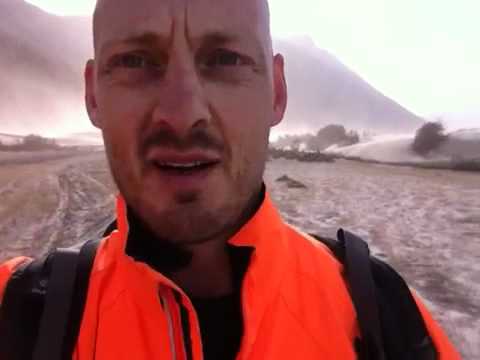 Here the video of the Dutch singer Stef Bos who cares about those who are not of this world. The title of the song is "Niet van deze wereld".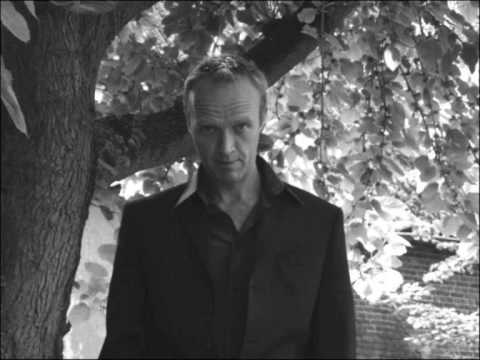 Do you appreciate what I am doing? Please support me and my journey by recommending and sharing my posts on Facebook. It is such a small effort and really important (let me explain). And please consider making a financial, moral or relational contribution. Your help means a lot (read here how amazing it feels).