Dharamsala, India.
I felt angry last night and after waking up and reading my email I feel more of the same anger.
There is something very nice about Dharamsala. It is filled with Buddhist monks and some of them radiate peace. The Dalai Lama is very present here and you can buy souvenirs with his quotes everywhere. Also you will find his wisdom on the walls of restaurants, inside the menus and in the hostels. So it seems that people actually care about wisdom. This is already a lot better than disempowering random messages like "Jesus saves" or "Obey the Lord" or whatever.
Actually, the same was true in Leh. In even the remotest villages you would find books of the Dalai Lama together with Robin Sharma (The Monk Who Sold His Ferrari). People seem to not one dimensionally worship a man or a religion but actually want to learn about themselves. So a good book from some life coach lies brotherly next to the work of the Dalai Lama.
This is one of the most seen quotes on the merchandising:
The True Meaning of Life:

We are visitors on this planet.

We are here for ninety or one hundred years at the very most.

During that period, we must try to do something good,

something useful, with our lives.

If you contribute to other people's happiness,

you will find the true goal, the true meaning of life.

– The IVX Dalai Lama
The fact is, almost nobody lives that way. Not here and not anywhere. This is how we do it:
The True Meaning of Life:

We are visitors on this planet.

We are here for ninety or one hundred years at the very most.

During that period we exploit.

We just care about ourselves, we benefit at the expense of others and our planet.

We know this but we deny it or justify it.

And since we don't want to feel incompetent we don't really contribute.

We just pretend; that is safer than taking any real responsibility.

When suffering occurs we can lie to ourselves

and say: we did everything we could.

When our lie is strong enough

we might even be able to fake a peaceful death.

This is the right way, the true way.

Me first.

– Any selfish man
I really hate the hypocrisy and cowardice I see everywhere. This place is immersed with Dalai Lama quotes but at the same time filthy, the traffic is incredibly intolerant and aggressive, wealthier Indians are too lazy to walk, look fat, spoilt and structurally dissatisfied. The monks spit everywhere and the sadhus (holy men) are just aggressive beggars trying to exploit the fear of spirituality. Western travelers pretend to have adopted the 'shanti shanti' life style and now carry that on their sleeve with a sense of superiority thus communicating the message of "I have transcended the Western life style, I am now officially so slow and lazy I can't even talk normally anymore".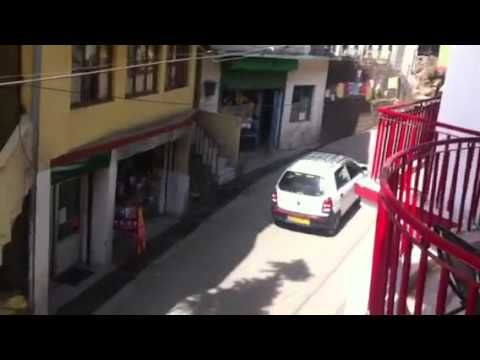 It is very nice that people admire me. I receive emails filled with respect and gratitude. But there is always the part where the person says "I wish I could do like you but I can't because of [fill in the perceived obstacle]. This is not true. It is just fear.
Why is it so hard to be honest? Why can't we just stop making excuses and say the truth?
I would like the rich people to simply admit that although they love the idea of world peace and a healthy planet they are way to fucking greedy to make any sacrifices or real contribution themselves.  Don't get me wrong, I like successful people. But I would like them to see the enormous potential of their resources, their energy and their talents. I wish they would see how they are trying to fill holes in their hearts by trying to accumulate possessions. There is nothing wrong with being rich but when you can't share you are a poor man.
I would like the poor people to admit that they are just as greedy and jealous (try asking a beggar for change and experience the generosity of those who live of generosity guilt and pity). If you feel poor most likely you feel angry and inferior too. You are blaming others for your poverty. It could very well be that you were dealt a tough hand in life but that doesn't mean you can't open your heart to the world and give. Compassion is free and limitlessly available in all of us.
In our society it is seen as good to be a coward. Making any form of sacrifice is seen as stupid. Taking a risk that is not in our economic interest is irrational. Investments are good; it is ok to give if we are quite sure we will receive more in return. Our idea of profit is to deplete something else. Our paradigm is based on taking, not on giving.
I think it would be good practice when every time we come up with excuses, reasons or 'valid' arguments not to do something we look at our fears and name them. They are always there, the mind will come up with a rational explanation to justify every fear driven decision. Examples? I won't do the deal: I am afraid it is not profitable enough. I want to discontinue our partnership: I am afraid you are not greedy enough and fear I will lose money because of that. I don't want to support your project: I am afraid you will use my hard earned money for some sort of holiday and I am jealous. I don't have the courage to come: I am afraid of being tired and spending money on something I fear to be disappointing. I am bankrupt: my fear of truth and responsibility made me postpone taking appropriate action and now I pretend to be a victim instead of a perpetrator.
Look, I know it is hard to be honest. Real honesty threatens our identity and will make us lose our 'face' (which is a mask anyway). It is very, very scary to let go of the nice illusions we like to have of ourselves. Also, our truth is buried in our subconscious. For 32 years I was completely convinced I was cool, confident and did not have many fears. Well, it was a lie, I was just in complete denial of everything I believed I should not be. But being honest beats being a coward and a liar. Just know that if you don't become very honest with yourself you will remain a coward and a liar forever. You could be a nice and funny coward and liar, you could be successful in business, give to charity and pay your taxes without complaining, you could even be or become my friend. But it won't change the fact that you are a coward and a liar. And it will be eating you. You will try everything to escape from that nagging feeling: more busy-ness, more fun, more sex, more money, more charity, more food or more self-improvement workshops. Just like the others. Unless, one day, for some reason or crisis, you surrender to your own personal truth. It starts with a decision. Do you want to remain a coward and a liar forever, yes or no? If the answer is no start facing and acknowledging your fears. I dare you!
The first parts are the difficult parts. But when you become more and more honest, you will become more and more vulnerable and compassionate towards self and others. This might sound threatening but you will be rewarded and appreciated for it. The more benefits you reap from being honest, the harder it will be to fall back into dishonesty, lying and hiding. Honesty will help you find your purpose in life and lead you towards a courageous life with high goals like harmony with self, community and planet. This journey is a lot cooler than a life of competition and survival (from behind a desk!).
Thank you for listening. I truly feel that if I had not let the steam out one of the taxi drivers would have paid the price today.
EDIT: I would like to add the comment that Pausha shared on Facebook after reading my rant. I resonate with it and it balances the anger a bit:
The more honest you become with yourself the more present and aware of yourself you become, therefore more confident, less insecure, less scared, less eager for the safety of other's approval – and therefore less judgmental, angry, reactive.

The more comfortable with yourself you are, the more comfortable you are being open and honest with others – wonderful relationships, love and general abundance results.

– Pausha Foley
This is how I felt this morning:
Take a look at the dark side of the town (and hear me hitting the next taxi that tries to overrun me):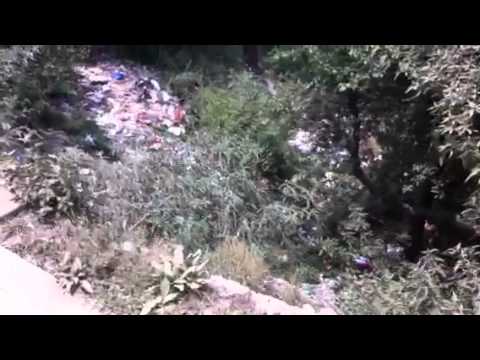 A man doesn't make the effort to actually enter the rest room but just randomly pisses into the room from the doorstep:
Do you appreciate what I am doing? Please support me and my journey by recommending and sharing my posts on Facebook. It is such a small effort and really important (let me explain). And please consider making a financial, moral or relational contribution. Your help means a lot (read here how amazing it feels).