Mumbai, India.
It is Monday today and it is Queensday in Holland, our national holiday. As my friends will roam the streets and canals of Amsterdam I will be in a train from Mumbai to Delhi, and completely sober.
But I feel very happy! I am happy that my friends and my country are celebrating today and I am happy for myself. I feel a sense of completion. Last Saturday I gave my workshop in Mumbai. The initial idea was to give a 2-day workshop and people would have to pay a fee. Nobody registered and my host (and now agent and manager) Anu was disappointed that she would not experience what my work was about. This made me decide to just throw a last minute 1-day gig for her and her friends, as a present to her. I expected about 10 people. To my surprise 26 people showed up; even a bigger group than in Beirut. And by offering Anu my 'present' I was reminded of my mission: to share and to give back to the communities I visit. I am thankful for this reminder and happy I was offered the opportunity to stay true to my original intention. Perhaps this was the reason why the 'commercial' plan did not get momentum: it was not aligned with nature of my quest. I was supposed to be a gift in the first place! Now I understand why I feel complete. Ha! Beautiful!
It is interesting to see how every workshop has it's own life, it's own energy. For some time afterwards I had the feeling that this one wasn't the best workshop I ever gave. A made a couple of slips and surprisingly enough I had the feeling that my language wasn't always understood. Surprising because in Baghdad I worked with only Arab speaking participants and a translator and expected many obstacles because of the language barrier but it flowed easily. This time I expected none; English is a national language in India. But I had the feeling that sometimes something was not flowing and I couldn't get my finger behind what it was. Perhaps it was because my Iraqi participants had never done any meditation and personal growth workshops before where my Indian friends had a lot of spiritual knowledge and experience. Maybe their spiritual vocabulaire was difficult for me to understand and some strong Indian accents were a challenge for me too. But most importantly was that I would really liked to have more time. This is a very good lesson for the future. I don't want to rush anymore. Just writing these words calms me.
This insight makes me feel even better. And there might have been some imperfections but a lot of beautiful things happened too (and the finale was quite powerful, I dare to say). It is cool to experience that the exercises have their own wisdom. I like to highlight the wisdom that is behind the exercise. There is profound wisdom to be found in very simple and everyday human interaction when we become aware. It is my job to make my participants aware. But it is beautiful to experience that awareness takes it's own course. Even without perfect 'subtitling' the right message is transmitted. My words are not always that neccesary. And I am perhaps learning to not be so hard on myself (say what? Stop the press!). Oh man, that would be a great victory.
I feel happy, spacious and grateful. I have an awesome job. I get to play a really nice part in the Divine play we are in. I am meeting beautiful people, I travel from country to country, I have few possessions (and even less per today as I dumped about 1 kg of clothes today because I wanted my backpack to be lighter), I am fed, hosted, supported and appreciated. What more can a human being wish for?
I don't have much more to say. I have received some heartwarming testimonials of my participants, read them here, here and here. And let me show you some pictures of the workshop and a video of a Noble Warrior delivering her message to the world. Check out the enlightened faces of the Noble Warriors of Mumbai. Beautiful.
I wish everybody – but my friends from Amsterdam especially – a beautiful day.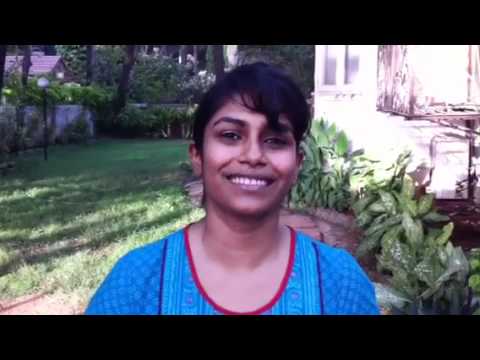 Do you appreciate what I am doing? Please support me and my journey by recommending and sharing my posts on Facebook. It is such a small effort and really important (let me explain). And please consider making a financial, moral or relational contribution. Your help means a lot (read here how amazing it feels).